Shower Bases • Shower Base Styles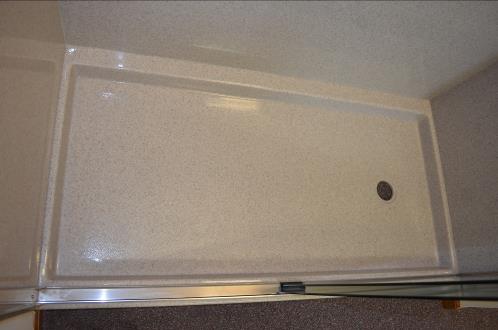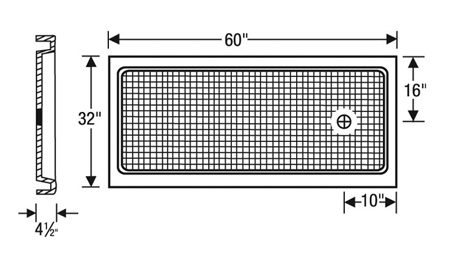 32″ x 60″ x 4 1/2″ SHOWER BASE (5 Ft. Base)
This rectangle shower base has an offset drain location. It's unique design incorporates a threshold on both long sides giving it the versatility to be used in a left or right hand application. The shower base is used frequently when replacing or converting an existing cast iron or fiberglass tub unit.
Dimensions:
32″ x 60″ x 4.5″
Features:
It features a slip resistant floor surface.
Cast Wt of Base: 165 lbs.
Available Collections:
Traditional
Solitaire
Granite Elite
Tyvarian – only available in wall panels, pencil trim, caps, decking, & vanity tops with under mount bowls.
Options:
None
Products Specification Guide
Installation Guide
Care & Maintenance
Warranty