Shower Bases • Shower Base Styles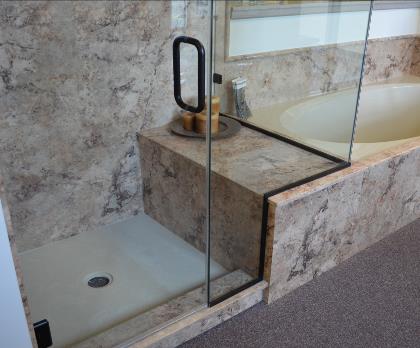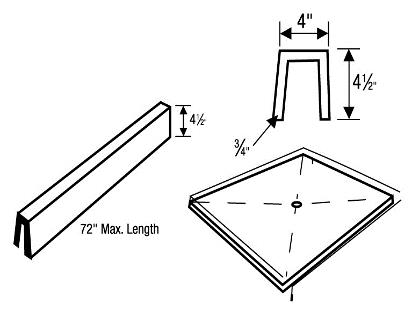 CUSTOM / UNIVERSAL SHOWER BASE
Designed for non-standard areas and can be adapted to irregular shapes. A separate threshold can be cut / custom made to fit various lengths and heights, and a handicap ramp can be fitted to the front of the base for easier access if needed.
Dimensions / Maximum Size:
58″ W x 94″ L
Features:
It features a textured slip resistant pattern on the floor surface.
Incorporates a permanently bonded 1 1/2" water dam to protect against leakage.
Cast Wt of Base: 10 lbs. / sq. ft.
Available Collections:
Traditional
Solitaire
Granite Elite
Tyvarian – only available in wall panels, pencil trim, caps, decking, & vanity tops with under mount bowls.
Options:
None
Products Specification Guide
Installation Guide
Care & Maintenance
Warranty