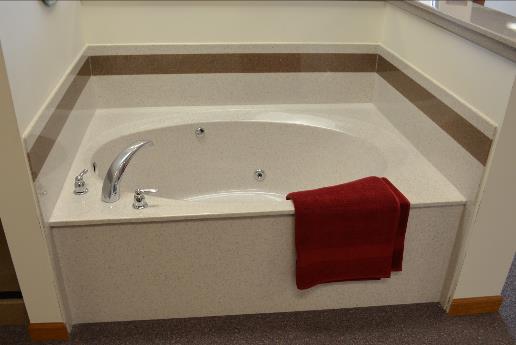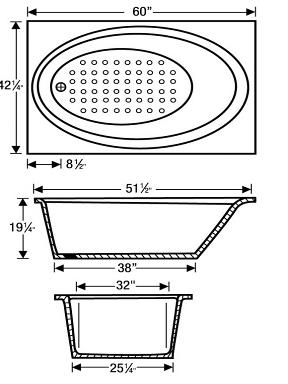 Oval Tub – Mark 21 (5′ tub)
A spacious oval 5' tub. It is extra deep and extra wide for the ultimate in soaking comfort.
Dimensions:
42″ x 60″ x 19″
Features:
It features a slip-resistant bottom, and can accommodate a whirlpool system.
Cast Wt of tub: 185 lbs.
Capacity of tub: 65 gallons
Available Collections:
Traditional
Solitaire
Granite Elite
Tyvarian – only available in wall panels, pencil trim, caps, decking, & vanity tops with under mount bowls.
Options:
Deck Drilling: Available
Whirlpool: Available
Products Specification Guide
Installation Guide
Care & Maintenance
Warranty